Development injection mould industry
In recent years, the adjustment of the injection mold industry has been accelerated, mainly for large-scale, precision, complex and long-life mold.
The development speed of mold standard parts is faster than the overall development speed of the whole plastic injection mould industry
The number and capacity of professional mold manufacturers in the market increased
Rapidly,The future development direction of China's mold companies should pay attention to the adjustment and positioning of product structure, improve
the level of mold manufacturing technology, and occupy the high-end mold market with complex structure, high precision and high technology content
In recent years, labor costs in developed countries have increased, and many enterprises are moving to developing countries, especially Southeast Asian countries. In their own countries
they mainly produce high-end and precision molds, and import those low-end molds that need a lot of labor
Therefore, the international market potential of medium and low-grade mould is very huge. As long as the quality of domestic mould can be improved and the delivery time can be guaranteed
the prospect of injection mold export plastic injection mould is very optimistic
Although China's total mold production has ranked the third in the world, there is no lack of enterprises and manufacturers with good level in the industry, but the characteristics of domestic mold industry
are that the technical conditions of manufacturers are uneven and the gap is very deep
Many private enterprises, limited by capital, technology, information exchange and many other factors, some manufacturers rely on traditional equipment, can only produce some medium
and low-grade mold, it is difficult to introduce advanced molding technology and equipment. This has resulted in a lot of low price competition and vicious competition. In order to receive orders,
some die and plastic injection mould enterprises constantly reduce the price, and the low price will inevitably affect the quality of products, which will hurt users and themselves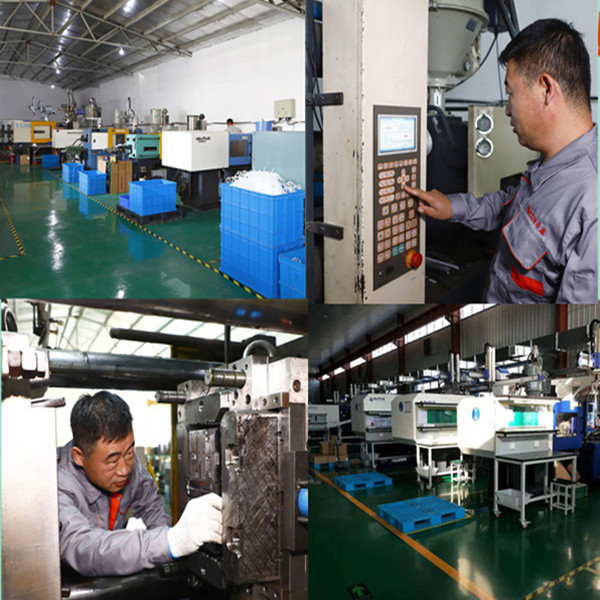 Qingdao Haixin Steel and Plastic Product Co.,Ltd was established in Qingdao,China. We focus on manufacturing high quality plastic injection Products. With over 10 years development, now we have owned an excellent ...